5GZORRO will join the next EuCnC 2021-6G Summit "On the Road to 6G".
The 30th EUCNC2021 will take place, in its second Virtual edition, next 08 – 11 June 2021 jointly with the 6G Summit.
Since the conference, supported by the European Commission, focuses on all aspects of telecommunications from #5G deployment, mobile #IoT to #6G exploration and future communications systems and networks, including experimentation, testbeds, applications, and services; 5GZORRO partners have prepared a series of truly relevant contributions and activities in this context: two conference papers, a workshop participation, and Charing a Special Session.
Two conference papers will be presented:
10 June 2 021, 16:00-17:30 – 6ET2: 6G Enabling Technologies II- Zoom Room – 11 June 2021, 09:30-11:00 – NET3: Network Softwarisation III – Zoom Room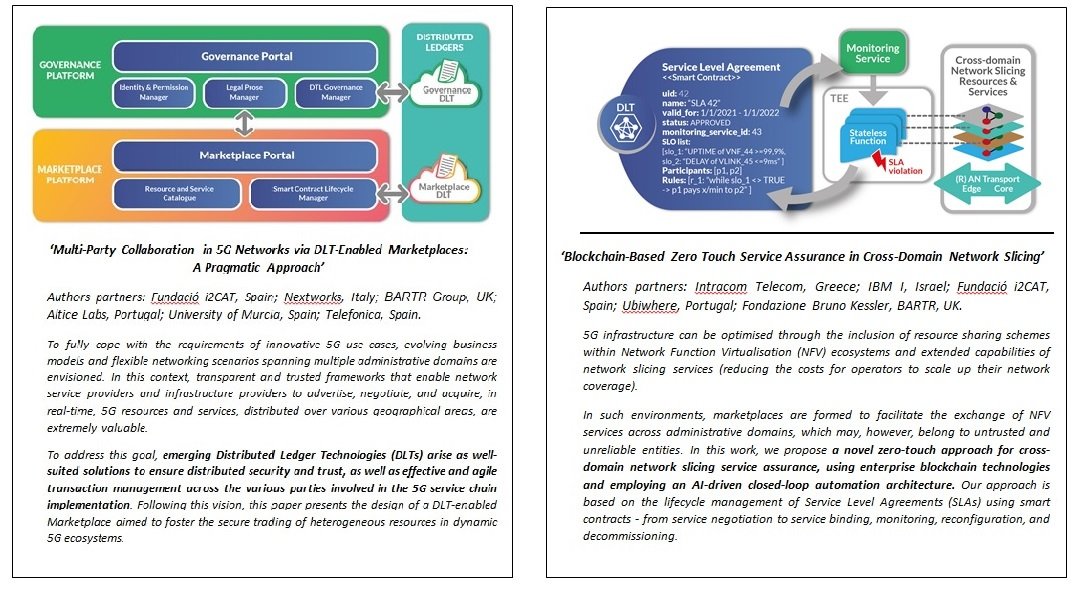 Read more about 5GZORRO contribution on 30th EuCnC 2021 edition
Follow us in:
Twitter: @5Gzorro
LinkedIn: 5GZORRO