During the 5GZORRO Final Event, we aim to show more about the 5GZORRO innovative platform and address together with our guest speakers the incredible opportunities offered by our proposals.

At 16:00 CET the final 5GZORRO Tech Talk#5, where we will explore with our experts the new requirements and characteristics introduced by B5G and 6G networks, and will touch among other topics: the new requirements and evolution of existing models; the trust issue from a telecom point of view; the standardization efforts made; and the possible business models available.
Moderated by Prof. Gregorio Martínez Pérez – UNIVERSITY OF MURCIA
LIVE
Onsite:
UC3M Leganés Auditorium Padre Soler:
Free entrance – No Registration required!
Capacity 171 people
Streaming:
www.5gzorro.eu
LinkedIn
Twitter
YouTube channel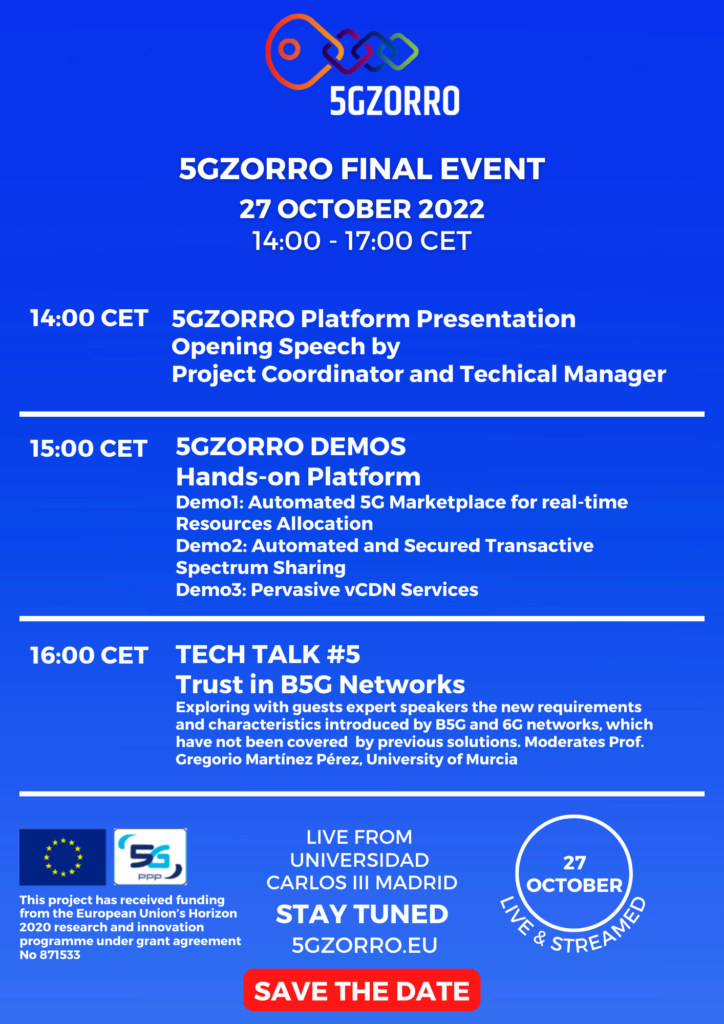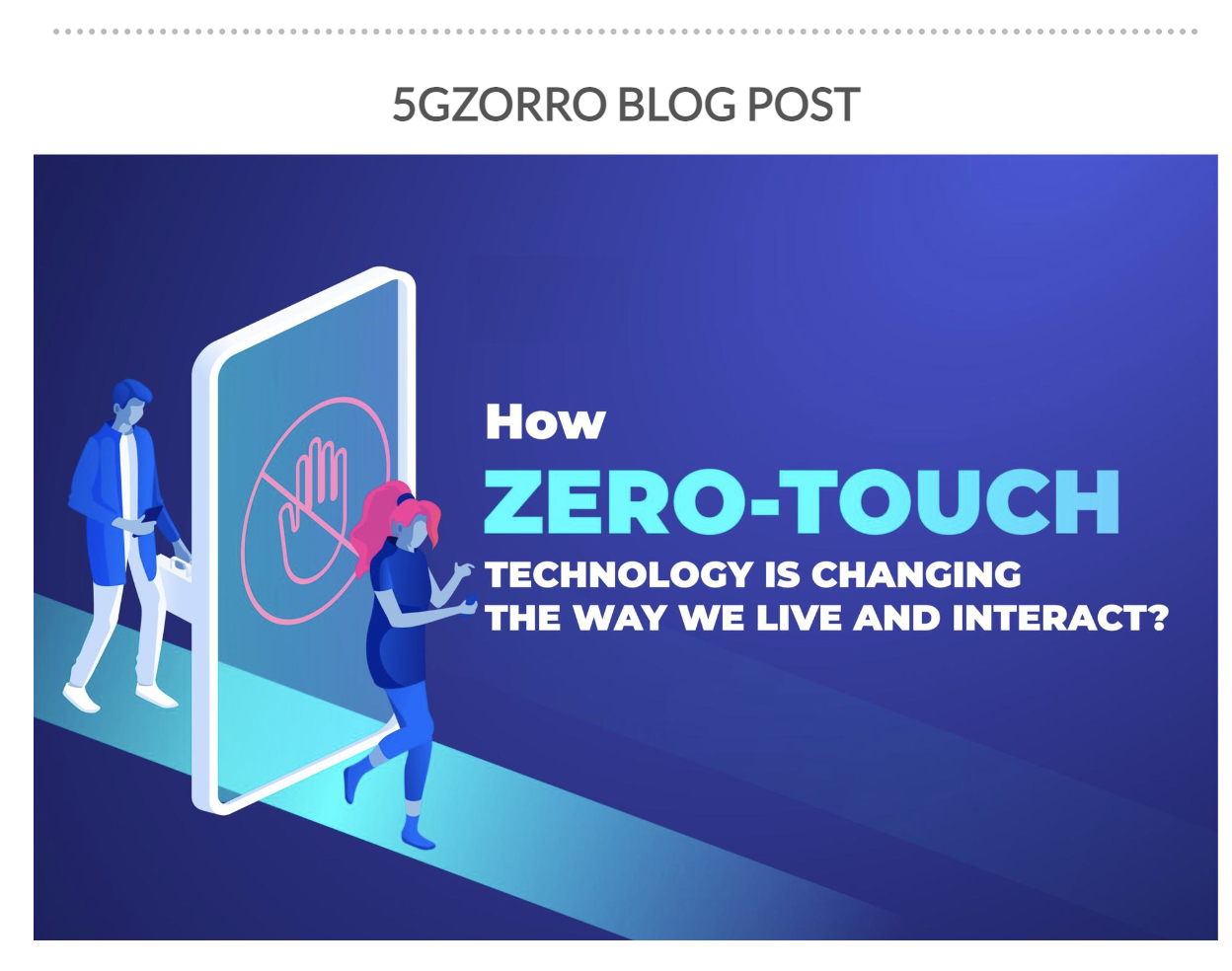 ZERO-TOUCH AUTOMATION WITH TRUST, SECURITY, AND AI

5G networks and beyond introduce new pervasive and scalable solutions, which tend to contemplate distributed approaches rather than the centralised ones envisaged in previous networks (i.e., 3G and 4G). Thus, trust management becomes very complex in environments with numerous entities involved, requiring new solutions in this area that are adapted to the relationships underpinned by 5G services. Security and trust solutions need to be integrated with the lifecycle management of the new network environment. These changes bring the need for modern slice and service management solutions, enabled by AI-based automation.
Authors: José María Jorquera Valero, UMU and Pedro Miguel Sánchez Sánchez, UMU

Next 20th October 2022 from 11:00 to 12:30 CET, 5GZORRO will participate at an exclusive Webinar at EMERG, the organization that represents the Regulators for Electronic Communications and Services in the Mediterranean Region.

5GZORRO partners: MCA – Antoine Sciberras from the regulatory perspective; i2CAT- Shuaib Siddiqui on the technological approach; and ATOS – Esther Garrido Gamazo for the business point of view, will hold the webinar: Towards a dynamic marketplace for 5G resources.
The webinar aims to explain how the 5GZORRO marketplace facilitates the exchange of 5G related resources across multiple and diverse players in a trusted and zero-touch approach. Within this context, 5GZORRO addresses a number of key needs, including those of verticals and MNOs, who can trade 5G resources such as spectrum and network slices in real-time.